Wheat Protein For Skin: What it Can Do For You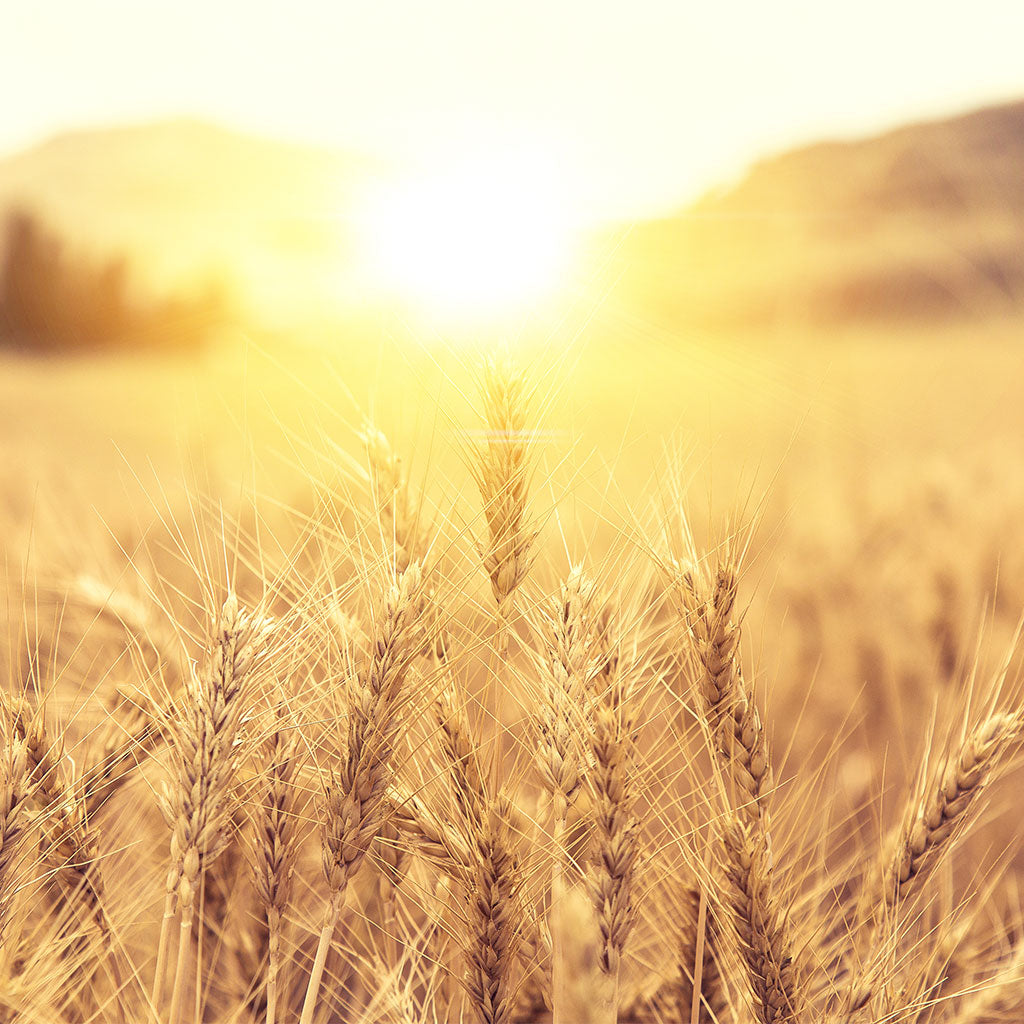 With the rising awareness of gluten intolerance, gluten-free food products have overflowed the marketplace in recent years. Gluten is the main form of wheat protein. While intake of wheat might not yield the nicest effects for celiacs, it is surprisingly becoming a versatile product in the skincare industry.
A popular member of the Poaceae or Gramineae family, wheat is of the Triticum species. In traditional Iranian medicine, topical application of wheat germ oil has been used for centuries to treat skin conditions such as psoriasis. Now, it is gradually working its way into Western beauty.
These days, we are always looking for new and innovative ways to take care of our skin and keep it looking fabulous. Wheat protein isn't the most well-known skincare ingredient, but it is becoming one. In fact, when you look at the research and what it can do, you'd wonder why it wasn't deemed a skincare superhero years ago.
WHAT IS WHEAT PROTEIN? 
Wheat protein in skincare is used primarily to improve the look and texture of the skin. Packed with beneficial components, wheat protein is also great for the hair.
It's high in vitamins E, B, and A, as well as certain essential fats and minerals that make it perfect for topical application.
Whether applied in a cream or a cleanser, wheat protein helps refine the tone of your complexion and eliminates any roughness. So if you suffer from rough or uneven skin, adding wheat product to your daily skincare routine would certainly be beneficial.
There are a number of benefits of wheat protein for skin, including promoting younger skin and offering deep hydration. Let's take a look at its full list of benefits.
WHEAT PROTEIN BENEFITS 
It Improves Elasticity
The protein delivered by wheat is utilized by cells to regenerate the skin. In other words, as new layers of skin surface, the appearance of the tone and texture of the skin is significantly improved.
Thanks to wheat's content of vitamins E and A, it is an excellent source of potent natural antioxidants which help to fight free radicals. Free radicals, in case you weren't aware, are the result of excessive sun exposure — a leading cause of premature aging. Free radicals are responsible for causing those fine lines around your eyes. Because antioxidants promote healthy skin, wheat protein is a miraculous age-fighter which helps promote younger-looking, healthier skin.
Wheat protein also contains ceramides, a special kind of lipid that retains moisture once it is applied to the skin. Ceramides prevent the skin from becoming both too dry or too oily. It also helps to plump cheeks, and prevents signs of aging, like drooping jowls, hollowness, and sagging cheeks.
Applied topically, these lipids fill out the appearance of drooping areas, while at the same time providing the skin with long-term moisture.
It Deeply Hydrates
Moisturizing is an essential part of skincare. Dehydrated skin can lead to fine lines, wrinkles, and sagging.
Back in 2008, N. Akhtar and Y. Yazan studied the effects of an emulsion containing two ingredients added to exert anti-aging effects: vitamin C and wheat protein.
In the study, vitamin C was used in the aqua phase of the water-in-oil-in-water emulsion while the wheat protein was used in the oily phase. After applying these emulsions to the cheeks of 11 volunteers over the course of 4 weeks, the researchers discovered that the formulation heightened skin moisture.
Wheat protein is a highly moisturizing product that can definitely ease dry skin in users. Even research has proven how effective it is in offering deep hydration. And, as we all know, hydration is a key step to healthy skin.
It Promotes Thicker, Shinier Strands
Who doesn't want that? Hydrolyzed wheat proteins are known to thicken and add volume to thinning hair. They can also add shine and manageability, as well as repair weak and damaged hair.
Due to their low molecular weight, wheat proteins are easily absorbed into the hair shaft, making it a highly effective treatment for weak, thinning hair.
Wheat protein is a known hydrator, so in the case of softening and repairing hair, it works perfectly.
ARE THERE ANY SIDE EFFECTS OF WHEAT PROTEIN?
The main drawback of wheat protein for the skin is that people who are allergic to wheat may suffer adverse affects following application. If you are allergic to wheat, ask your dermatologist and allergist prior to applying to your skin. It's definitely worth finding out whether you can use wheat in your skincare routine, as it is a spectacular ingredient known for promoting younger and healthier skin.
 Still, you should be aware that wheat protein is still derived from wheat, so if you know you have an intolerance, consult with your dermatologist first and if you do experience any unpleasant side effects, stop using immediately.
BUNS OF GLOWRY TIGHTEN & SMOOTHING BUTT POLISH
Are those creases on your buns getting you down?
That's what Truly's Buns Of Glowry Tighten & Glow Smoothing Butt Polish is for!
Formulated with wheat protein and watermelon extract, this skin firming butt polish works by increasing the firmness of the skin through hydration, and minimizing the appearance of fine lines through rich antioxidant exposure.
Amino-rich watermelon is also packed with vitamin C and lycopene, a powerful antioxidant that helps reverse sun-damaged skin. It also stimulates cell regeneration, while hydrating and exfoliating the skin at the same time.
Wheat protein, on the other hand, has ceramides to thanks for its plumping power. When wheat protein enters the skin, it fills it with these lipids and attracts moisture into the skin, thus filling out fine lines, hollowness, and sagging.
HOW TO USE
After dampening your skin in the shower, take a small amount of Buns of Glowry and mix it with water so you can lather it on your booty in circular motions and rinse.
You can also apply before showering. Apply a generous amount and leave on for 5-10 minutes. Rinse off with warm water.
Try Truly's Buns Of Glowry Tighten & Glow Smoothing Butt Polish for yourself for only $28.
Share
---