Truly Ambassador of the Month: Jess Ramirez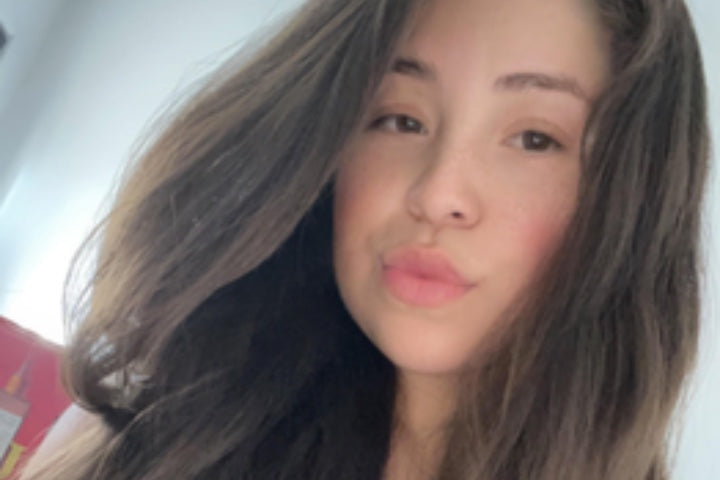 As part of our Truly ambassador series, we'll be featuring some of our most active ambassadors of the month. This month, we're featuring Jess Ramirez, a hardcore Truly fan and exceptional content creator.
Ahead, she talks about her love for Truly, how she's found relief in our products, her tips for succeeding as a Truly ambassador, and all about those juicy perks!
Why did you choose Truly?
I chose Truly after watching a Truly Beauty reel that popped up on my Instagram feed. That's when I made my first order - The Silky Smooth Shave Set!
It was a huge relief to finally find products that didn't irritate my sensitive skin. After the shave set, I tried the face products (Mary Jane CBD Glow Serum, Flower Child CBD Face Moisturizer, and the Heart Acne Patches). That's when my Truly obsession began…
I followed all of the Truly social media accounts and discovered all the fun they do with their customers. I've never came across a company that GIVES SO MUCH! From random giveaways, Trivia Tuesdays and Wheel of Truly, I was hooked! There is also a whole Truly Babe community where we all share our tips & tricks, questions about products & all the different ways to use them. I've also made some great friends from the group.
Being a Truly Babe is my new lifestyle! It reminds me how important it is to take care of myself every single day. 

What's your favorite thing about being a Truly ambassador?
I love creating the content and sharing my love for the products! Sometimes they choose you to be a tester for new products and merch before it's released and you can earn free products if you make a certain amount of sales. It's nice!
If you had to choose 3 of your fav Truly products, what would they be and why?
My 3 favorite Truly products are… 

1. Black Jelly Blemish Body Serum - This stuff will always be my #1! If I ever have a pimple, all I have to do is apply Black Jelly to reduce the redness, let it dry and then add a Truly acne patch and by the next morning, it's already in the healing phase.

2. Blueberry Kush CBD Body Scrub - I love using this scrub 2x a week to remove the dead skin off my body! And it's ALWAYS my 1st step in my shave routine. It helps to brighten my skin and the smell is amazing! 

3. Cooka Bundle - I can't choose just 1, you need BOTH! This combo has saved me from so many painful ingrowns. One drop of the Cooka Concentrate and it's already healing by the next day. The Cooka Oil is a MUST after shaving and waxing. I use it anywhere I need it and it helps my body hair grow back softer. I love it.
Would you be able to share a few juicy tips for increasing your influence as a Truly ambassador?
Of course! Follow social media marketing expert accounts on Instagram! My favorite is @valerie_lisitsynas, she has the best tips for reel views, trending audios & so much more! These types of accounts are the key to learning how to build your following base, ideas on creating content and what's trending.
Another tip is, remember you're not actually selling the products… you're selling yourself. Make it personal, share your journey with each product/bundle and be completely honest with your reviews. And remember to have fun!
Join Our Ambassador Program
Want to join in on the fun and become a Truly ambassador too?
As a Truly ambassador, you'll get the opportunity to earn money, swipe freebies, and make lots of new friends along the way! You'll also gain access to brand new products, exclusive happenings, and a bunch of great deals. The fun never ends here!
We're always on the lookout for new ambassadors. Join our program today where you'll get rewards (including $$$) in return for spreading the Truly love, raising brand awareness, and encouraging sales.
No technical know-how required! All you need is a passion for the brand, a sprinkling of creativity, and commitment! We can't wait to start working with you!
Share
---