9 Magnificent Marula Oil Benefits For Beautiful Skin, Hair and Nails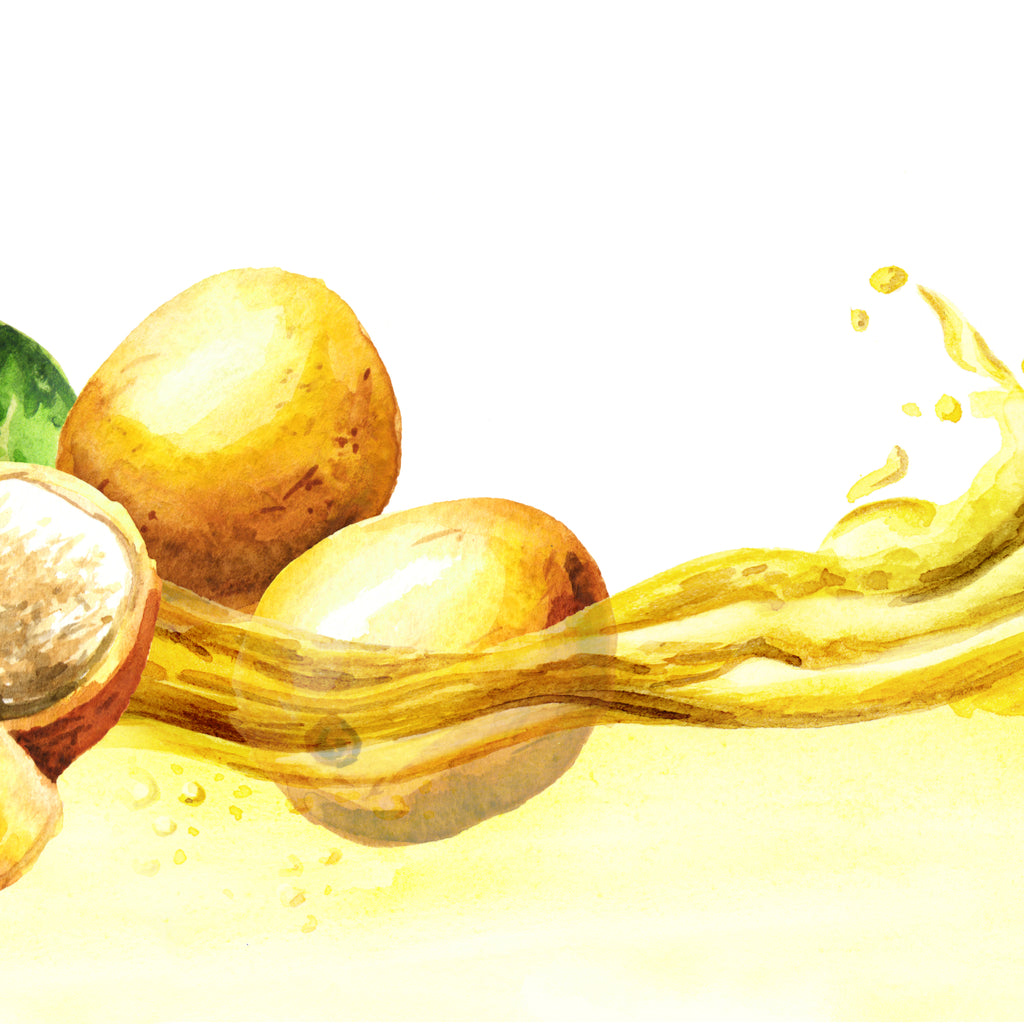 Remember when argan oil arrived on the scene and blew our minds? Well, there's a new oil on the block that is even more mind-blowing - plus it contains 60% more antioxidants than argan oil. 
Meet marula oil. Harvested from the nuts inside the marula fruit, this oil is full of fatty acids such as omega 9 and packed with antioxidants like vitamin c and vitamin e.
The marula tree, native to South Africa, used to be extremely rare. Today, these trees are becoming more common as they are cultivated for their fruits.
Rich in protein and fast-absorbing, there are numerous marula oil benefits for hair, skin and nails.
Let's see what they are. 
It's unbelievably hydrating
One factor that puts a lot of people off using face oils is the fear of them clogging their pores. Some oils do that. Marula oil, on the other hand, does not. Yes, it hydrates and yes it's highly moisturizing. But because it's noncomedogenic, it won't clog your pores or irritate your skin. 
It actually functions as an effective and non-greasy moisturizer that you can use as part of your daily skincare routine. Ideal if you have dry skin and are desperate to swap in your lotion for something more hydrating. 
It swipes away stretch marks 
You can use marula oil as a massage oil for your stretch marks. Bursting with nutrients and essential fatty acids, this oil boosts skin elasticity and suppleness while keeping away hyperpigmentation. Yep, it's a skin elixir that has been proven to reduce the appearance of stretch marks. You can also use it to fade scars. 
Oleic acid and linoleic acid - both of which marula oil contains - help stimulate cell regeneration and improve the overall texture and appearance of your skin.
It battles blemishes
Oil on top of oily skin? Wouldn't that be a recipe for some major grime and shine? Surprisingly, no. Provided that you use pure marula oil, it will actually stop your skin from overproducing oil. Instead, it will balance out oil production so you have a healthy level of oil on your skin. Translated, that means your blemishes will also heal faster. This is largely thanks to its omega fatty acids and antimicrobial properties. 
Without a doubt, marula oil benefits oily skin and acne-prone skin immensely. Many foundations contain this oil too, if you'd like to give it a try before putting pure oil directly on your face.
These heart shaped pimple patches can help zap away breakouts in as little as six hours. 
It's perfectly suited for sensitive skin 
All skin types, from dry skin to oily skin, can enjoy the benefits of marula oil. However, sensitive skin is particularly suited to this beauty product owing to its anti-inflammatory properties. It's a fantastic moisturizer that hydrates the skin and regulates oil production, without clogging your pores or irritating your skin. So if you're struggling to find a lotion that doesn't bring you out in a red rash, try adding marula oil to your skincare regimen. 
It fades fine lines 
Marula oil contains many, many beneficial components. L-arginine and glutamic acid, for instance, offer exceptional hydrating and anti-aging properties. This antioxidant rich formula protects your skin from free radicals that cause fine lines, inflammation, dark spots and the breakdown of collagen and elastin - two major anti-agers!
One of the greatest benefits of marula oil is that it can decelerate signs of aging and make your skin look more youthful. As we age, oil production slows down, which is one of the reasons why fine lines start becoming visible. To make them less visible, we must increase natural oils on the skin to balance out oil production and marula oil can help with that by acting as a natural oil and moisturizing the skin. 
It fights frizz
Tried coconut oil but didn't work as well as you expected?
Lightweight, fast-absorbing and rich in vitamins and fatty acids, marula oil is excellent at taming frizzy hair and offering a silky, satin finish. It not only smooths down the hair cuticle, it also coats and seals for added frizz-free protection. Unlike some oils, you also won't be left with greasy strands. Marula oil may be moisturizing, but it doesn't make your hair look oily. It's a fantastic conditioner for your hair that fights frizz and softens hair. You can use this oil for styling hair too. 
Try this Unicorn Locks Repair Hair Mask for some serious frizz taming. 
It protects your skin from sun damage
Phenolic compounds and vitamins c and e - antioxidants found in marula oil - protect the skin from environmental aggressors such as wind, pollution and of course, sun. Or any environmental damage. All these things cause premature aging. 
Because marula oil is a lightweight oil, it absorbs easier and deeper into your skin and locks existing moisture in. This prevents skin aging, sun damage and other skin disorders. 
Of course, that doesn't mean you should use this instead of your normal sunscreen, as it doesn't offer UV protection, it's worth using alongside your sunscreen.
It nourishes brittle nails and softens cuticles
Marula oil benefits extend to nails too. In fact, it's highly effective at penetrating the nail bed, helping to strengthen and moisturize your nails. Just add a drop into your nail beds and cuticles and massage it in. It won't leave any greasy residue. 
Whether you have weak or brittle nails or dry and peeling cuticles, marula oil can really nourish your nails and keep them looking healthy. It's one of those beauty products you should keep in your bathroom cabinet whenever specific nail needs crop up. 
It's lip luscious 
Lip-balms don't need to come from drugstore counters only. Marula oil, with its high content of antioxidants and fatty acids, is an excellent lip moisturizer. It can soothe dry or cracked lips and protect them against environmental aggressors like the sun or freezing winter air.
To pucker up your pout, try this Heartbreaker Lip Plumping Mask. 
Now, we're not saying marula oil is better than argan oil. It's not necessarily better, but it's definitely in competition. From fading fine lines to battling breakouts and preventing skin damage, the marula oil benefits are pretty impressive, you've gotta admit. Whether you use it as a facial moisturizer, hair mask or nail treatment, one of the best marula oil benefits is that it's completely diverse. It has so many uses! 
Share
---