How Using Vegan Skincare Products Benefits the Planet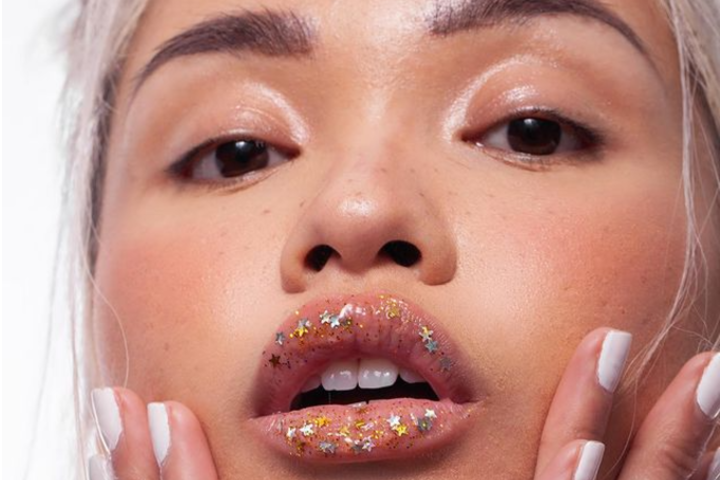 2019 may have been the year of the vegan, with around a quarter of millennials associating as vegan or vegetarian, but it doesn't look like the demand for all things vegan has weaned since. Even celebrities like Beyoncé and Jay-Z have been known for encouraging fans to turn vegan for the sake of the environment – and for the health benefits of course. 
And we're not just talking about food. Veganism has extended into beauty products too, with numerous brands throughout the world converting to cruelty-free practices and plant-based ingredients in their products.
It's exciting stuff! Not just because it's healthier on the skin, but because these products tend to be more environmentally-friendly and recyclable. 
In the beauty industry, vegan skincare is now becoming a popular choice among consumers. Let's take a look at the benefits of using vegan skincare products for the environment.
WHAT IS VEGAN SKINCARE?
By definition, vegan skincare is a product that does not contain any animal or animal-derived ingredients, such as honey, collagen, beeswax, gelatin, etc. 
There's a lot of confusion surrounding vegan beauty, as a lot of people think "cruelty-free" and "vegan" are one and the same. They're actually not. Turns out, a product can be cruelty-free without being vegan and vice versa, so it's important to find out exactly what you're buying beforehand.
"It's easy to pick a food item and decide if it's vegan or not, but it's more difficult with beauty," says Dominika Piasecka, the media and public relations officer of the Vegan Society. "There's a huge need for it to be labeled."
Because vegan products are purely plant-based, they are chemical-free and do not contain any ingredients that may irritate the skin. In fact, you'll mainly find natural, calming ingredients like aloe vera, chamomile, tea tree, and lavender. They also tend to be rich in vitamins and antioxidants, making vegan skincare products suitable for all skin types. 
ENVIRONMENTAL BENEFITS OF VEGAN BEAUTY
Vegan skincare products are packaged using sustainable and recycled materials, making them far more eco-friendly than non-vegan cosmetics which tend to use plastic and other eco-unfriendly packaging. 
No animals harmed
Because vegan products don't contain any animal products, it means no insect or other earth habitant was crushed during production. Thus, making it eco-friendly. Vegan brands tend to abide by ethical practices too when manufacturing their products.
Fewer chemicals
Vegan beauty products are generally eco-friendly, as they do not contain harsh chemicals and toxins that get released into the atmosphere. When you shop for vegan cosmetics, you mainly find products containing natural or bio ingredients – IOW, kinder on the planet.
Less waste
Did you know that labs that do animal testing can create as much as 12 tonnes of waste each year? That's because the animal tests create large amounts of waste from animal excrement. In some cases, animals are discarded after testing, which releases toxic chemicals into the atmosphere.
Sustainable production
Many large companies try to source natural ingredients as quickly and as cheaply as possible. This, in turn, leads to unsustainable production as more pesticides are used and there's over-use of non-renewable natural resources. 
Switching to vegan skincare products is the easiest way you can start helping the environment today. You'll also notice a huge difference in the appearance of your skin. 
DISTINGUISHING ANIMAL AND VEGAN INGREDIENTS
Now that you've decided to make the switch, it's a good idea to get familiar with vegan and animal ingredients so that you only select eco-friendly beauty products from now on.
Common animal-derived ingredients to watch out for include: beeswax, honey, gelatin, lanolin, squalene, carmine, and ambergris. They won't cause you any harm, but they're certainly not better for your skin either. 
"Animal ingredients haven't been proven to be superior in any way, and wholesome vegan alternatives do exist," says renowned dermatologist Dr. Dennis Gross. In fact, there's reason to believe vegan products may work more efficiently.
"Using only ingredients that are natural, you'll often see separation and bacteria growth, which can lead to contamination and loss of efficacy," he continues. "With vegan beauty, you can use a pure nature-derived ingredient along with important additives to prevent them from spoiling. It's in the right combination."
SHOP VEGAN SKINCARE PRODUCTS
All Truly products are 100% vegan and cruelty-free. Take a scroll through some of our favorite vegan beauty products.
Hemp Jelly Anti-Blemish Facial Cleanser
Made with hemp (a known skin soother) and salicylic acid (a recognized dirt destroyer), this vegan facial cleanser soothes, calms, and clears acne, leaving you with a smooth, blemish-free complexion. Use twice daily for best results.
Vegan Collagen Facial Serum
This powerful blend of plant-based collagen, retinol, and vitamin C is the perfect daily vegan serum for keeping your skin and your conscience clear. It works by tightening, brightening, and plumping the skin, delivering an overall appearance of youthfulness and dewiness. 
Starkisser Lip Plumping Mask
Plumped-up, pillowy lips never go out of style. With Truly's vegan lip mask, you can maintain a soft, juicy, and kissable pout all day long. Packed with hyaluronic acid and peppermint, this formula provides deep hydration and volume for a smooth and juicy finish.
A BRIGHT AND VEGAN FUTURE
Hopefully you've found out everything you need to know about vegan skincare and how it can greatly benefit the environment. Best of all, it's not just some fad that'll die out in a few years. No, vegan beauty is here to stay – senior vice president of Peta, Kathy Guillermo, says so herself:
"The future of the beauty industry is vegan and not animal-tested," says Guillermo. "Not every company has realized this yet, but a lot of them have, and those are the ones that are going to get ahead and stay in business. We're in discussions with enough of them to know that this is, without question, the trend."
We hope you can make the switch to vegan skincare too – and have a lot of fun doing it!
Share
---