Retinol Isn't Vegan, But These Natural Alternatives ARE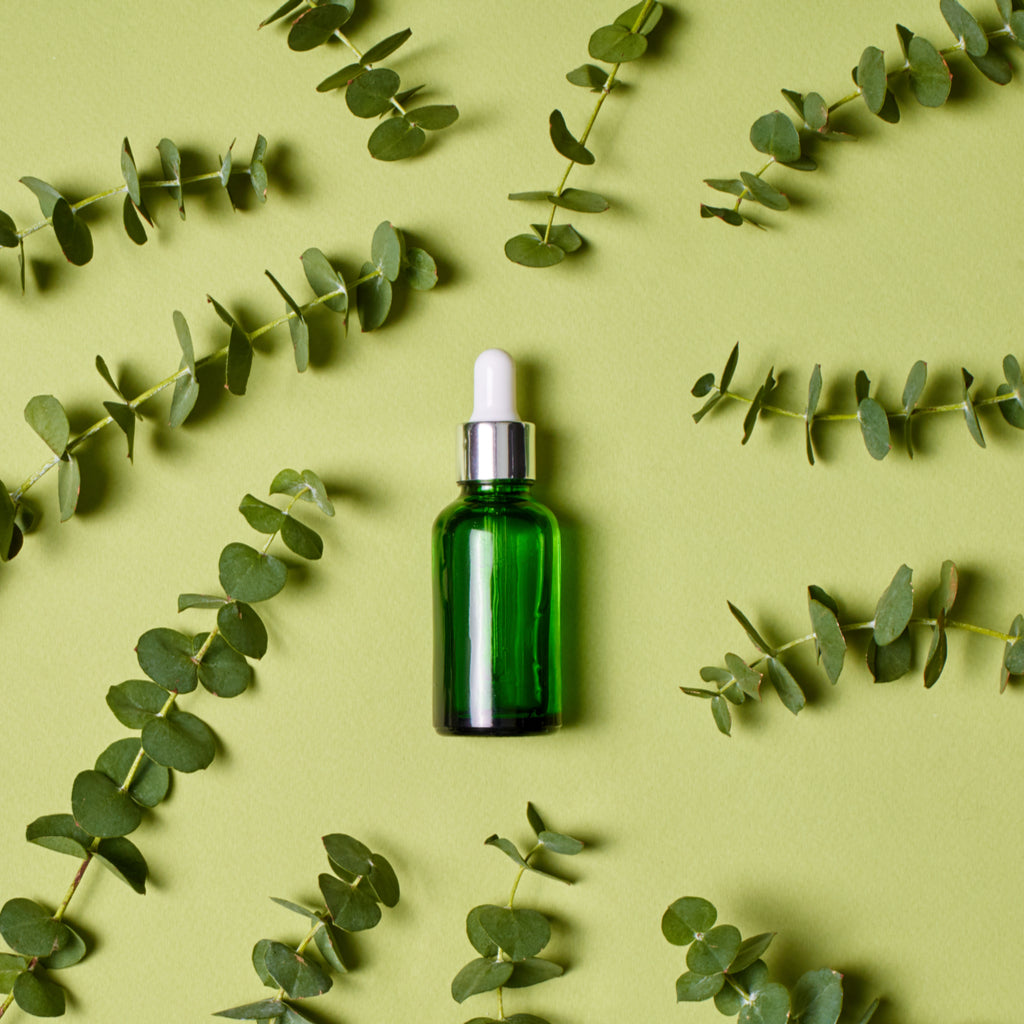 Retinol treats a plethora of skincare issues. Fine lines, dark spots, hyperpigmentation and breakouts. The only trouble is, it can also cause some less than sweet side effects such as flaking skin, peeling and redness. The majority of people - especially those with sensitive skin - simply cannot tolerate pure retinol. If you look on the back of your retinol serum or ask your dermatologist, you'll see that it shouldn't be applied more than two or three times a week. For most skin types, it's simply too harsh.
And guess what else:
It's not vegan. 
This vitamin a derivative is animal-based, unless you look for a plant-based, cruelty free version of it like this Truly Beauty Purple Rain Facial Serum. Luckily, there are several retinol alternatives you can use that are not only natural and less harsh, but completely and totally vegan. Take a look!
BAKUCHIOL
An extract of the babchi plant, Bakuchiol offers profound effects for anti-aging, skin brightening and provides relief for acne prone skin. A study even found that this skincare product could reduce signs of sun damage just as well as retinol. It's also been proven to reduce the appearance of fine lines and wrinkles and boost skin elasticity. 
Just like retinol, bakuchiol activates the pathway in skin cells to stimulate collagen production, promote cell turnover and slow down signs of aging. 
Two major benefits make this skincare product stand out. Firstly, it's a lot less irritating to the skin than using a retinol serum. If you have sensitive skin, bakuchiol is a much more soothing alternative yet with the same beautifying benefits. Secondly, it's vegan. No animal derivatives, no cruelty, just coolness. And the best part is, you can buy it from your local drugstore.
ROSEHIP OIL
Want to treat scarring, sweep away skin discoloration and shrink down the appearance of wrinkles without suffering the effects of retinol? Rosehip oil, a source of vitamin a, is an excellent retinol serum alternative. It's also extremely hydrating for the skin, functioning as a moisturizer and offering firming effects. 
This natural retinoid is also commonly used by expectant mothers for its stretch mark prevention properties. With its high ratio of oleic acid, linoleic acid and alpha linolenic combined with carotenoids and tocopheral, rosehip oil is an excellent anti-inflammatory and antioxidant for the skin. Its fatty acids also make this oil highly moisturizing and hydrating. It's one of those beauty products that belongs in your beauty cabinet, always available to solve skincare issues whenever they crop up.
On top of all that, rosehip oil is known for its brightening effects. You'll be left with glowing skin after every use of this vitamin a derivative. 
RESVERATROL
Sourced from grapes and olives, resveratrol is a superb retinol cream alternative. It offers many of the same benefits - anti-aging, vegan, and highly moisturizing - with the added benefit of offering high spf protection and functioning like a sunscreen. It also decreases your risk of skin cancer, is paraben free, fights hyperpigmentation, and reduces the appearance of fine lines. Resveratrol is one of the best antioxidants on the market.
You can use it as a night cream, eye cream or regular day cream for dry skin. It's known to hydrate and will also improve the overall appearance of your skin tone. Suffer from pigmentation? That will also be history with the regular use of resveratrol. Plus, it's anti-wrinkle, so you can make it part of your anti-aging skincare routine. 
For an exfoliating source of vitamin a, try this Whipped Matcha Face Scrub. 
CARROT OIL
It's rich in betacarotene and converts to vitamin a, providing excellent retinoid-like effects only without the irritation. You should certainly consider carrot oil as your retinol serum alternative. Plus, it's vegan and cruelty free - major benefit!
Carrot oil is an excellent moisturizer and is one of the best retinol alternatives thanks to its anti-wrinkle and anti-acne effects. It will also help protect your skin from harsh UV rays. You can get it over-the-counter and you'll be happy to hear that it's good for oily skin too. A+ high, you'll struggle to find a better, more natural retinol substitute. 
NIACINAMIDE
Niacinamide is actually a form of vitamin B3 and earns extra brownie points for soothing redness and inflammation. So if you have sensitive skin or acne-prone skin, niacinamide is an excellent addition to your daily skincare regimen. It's also effective at fighting hyperpigmentation, stimulating collagen production, and smoothing out fine lines. Most impressive, it offers skin cancer prevention.
However, it's also used by people with inflammatory skin disorders like eczema and rosacea. Niacinamide can really calm down inflammation and irritation - something your average retinol serum can actually worsen due to its harsh effects. 
It's suitable for any skin type, eases dry skin and is indeed one of the gentlest skincare products you'll lay your hands on.
HOW TO CHOOSE THE BEST RETINOL SERUM ALTERNATIVE?
Alternative retinols like the ones listed above are an effective option for people with sensitive skin and skin conditions like rosacea and eczema. Even those with normal skin can't always tolerate the harshness of retinol. That's why everything from bakuchiol to niacinamide can step in as a substitute and offer the same benefits, such as fighting acne, reducing fine lines, preventing skin cancer, and offering deep hydration. 
The best and easiest way to find the right alternative for you is to check labels. It's actually a good idea to do that with whatever you buy, so that you know exactly what you're putting on your face. Plus, you'll be able to see whether or not it's vegan.
Once you've checked for the vegan and cruelty free labels, look for the percentage of active ingredients in the serum. For instance, you might see 0.5% resveratrol or 2% bakuchiol. Start with a low concentration, such as 0.5% and build it up over time. While these products aren't as stringent as your average retinol serum, your skin still needs to get used to something new being slathered on it. 
Most importantly, you'll be happy to hear that the above ingredients are 100% vegan and totally natural.
Share
---