Quiz Yourself To See Which Hair Routine Works Best For You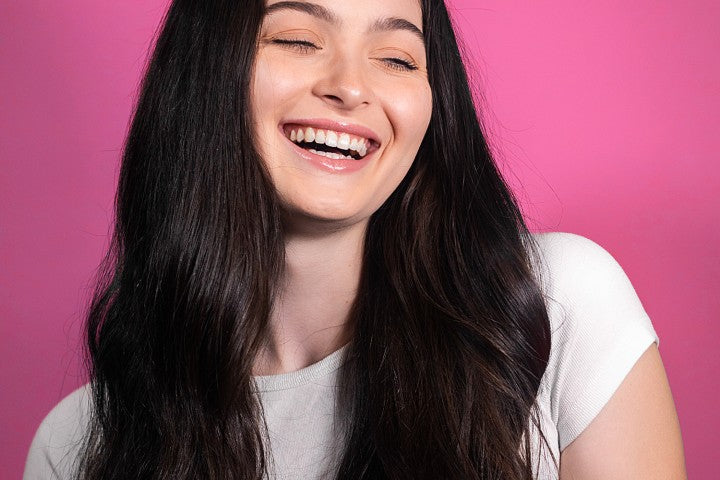 We all want great hair, right?
If only it were as simple as following a one set formula to achieve the tresses of your dreams. In reality, each hair type and issue requires its own individual hair care routine.
For instance, someone with thin hair and split ends would need to use different products to someone dealing with dullness and dryness. Luckily, you have plenty to choose from when it comes to hair care products catered for your needs.
To figure out which hair routine works best for you, take the quiz below and uncover your go-to routine (and products!).
IS YOUR HAIR BRITTLE WITH SPLIT ENDS?
You'll need to take extra good care of your hair. That means looking for products that contain nourishing vitamins and antioxidants to replenish your mane with moisture and repair damage.
Keep your eye out for hydrating ingredients like argan oil, coconut oil, and jojoba oil as these seal in moisture, nourish the hair, recover its overall health, and promote long-lasting hydration.
Wash and condition with: Truly's Super Fruit Repair + Restore Shampoo & Conditioner.
To keep your hair healthy and split ends sealed, use a deep conditioning mask 3-4 times a week. Leave it on for at least 10 minutes for best results.
If you're looking to mend frayed ends, search for ingredients like avocado and argan oil which help seal split ends and prevent future splits and breakage from occurring.
Repair with: Truly's Rainbows in Mirrors Mask.
And to prevent further breakage, be sure to detangle your hair with a wide-toothed comb.
Tools to use: Truly's Rose Gold Hair Comb.
IS YOUR HAIR DRY AND DULL?
Then it sounds like you need something ultra-hydrating and shine-inducing.
Dullness and dryness come hand in hand both in skincare and in hair care, as dry skin doesn't reflect the light very well, thus stealing your glow.
To get your mane back to its soft and shiny self, choose products with moisturizing, brightening ingredients like neroli, provitamin B5, red seaweed, coconut oil, and vitamin E. These ingredients work together to enhance hydration and natural shine.
Wash and condition with: Truly's Super Plant Shampoo and Conditioner.
To restore essential vibrancy to dry, dull strands, apply a hydrating, shine-boosting hair mask at least 1-2 times a week. Leave it on for a minimum of 20 minutes, or for intense effects, overnight.
Look for the ingredients listed above to improve the texture of your hair and enhance shine.
Add hydration and shine with: Truly's Star Fruit Hydrate & Shine Hair Mask.
IS YOUR HAIR FINE, STRAIGHT, AND THIN?
It's best to select products that supercharge your strands with fullness.
If you're hoping to pump up your tresses with volume, look for products that contain hair-thickening ingredients such as hemp oil, lavender oil, and provitamin B5.
Rich in omega 3, 6, and 9, hemp oil provides protein for hair and stimulates hair growth. As for lavender oil, this essential oil contains natural antiseptic and circulation-boosting properties to treat hair loss and nourish the hair and scalp. Provitamin B5 is the go-to ingredient for adding volume. It does this by swelling the hair shaft, making the hair appear thicker.
Wash and condition with: Truly's Super Flower Bundle Shampoo and Conditioner.
To keep your hair in great condition, try slathering your strands in a hydrating hair mask once every couple of weeks. Avoid overapplying hair masks as this can make your hair appear oily.
Add strength with: Truly's Coco Rose Milk Hair Mask.
To stimulate your scalp and promote hair growth and thickness, try brushing your strands with a boar bristle brush that detangles without causing damage.
Tools to use: Truly's Vegan Boar Bristle Hair Brush.
OTHER WAYS TO CARE FOR YOUR HAIR
Wash Less
Every hair type can benefit from washing their strands less. That's because water makes the hair swell from the inside which causes the cuticle to move up.
"When that happens over and over again, you get frizz and breakage," says cosmetic chemist Randy Schueller. "Don't wash your hair more than you have to. Whenever you can skip a day, that's great."
Embrace a dry shampoo to absorb oils and remove sweat on those in-between days.
Always Use a Heat Protectant
Regardless of your hair type, you should always coat your hair in a spray or cream heat protectant to shield your hair from heat. You can use it when you head out in the sun or before using hot tools like your flat iron or hair dryer. Doing this will keep your mane in tip-top shape.
Get Regular Cuts
Head to the hairdresser every six to eight weeks for a trim to keep your hair happy and healthy. If you don't color or style your hair, you can stretch that out a couple more weeks. Getting regular cuts will ward off split ends and keep your hair looking healthy and voluminous.
Sleep in Braids
If you're a night washer who prefers letting their hair air-dry overnight, prevent damage (and styling time!) by sleeping in two loose braids. It's a trick that works for all hair types as it smooths frizz, minimizes damage, and delivers beautiful beachy waves.
Perfect Your Brushing Technique
"Brushing from the roots causes damage – always brush from the bottom and work up," says hair stylist Tracey Cunningham.
For optimum results, try brushing your mane twice a day – once in the morning and once in the evening. Doing this will keep your strands in peak condition!
Oh, and don't forget to be extra gentle when combing or brushing wet hair. Damp tresses are more fragile and prone to breakage, so be super careful when detangling yours.
Have you found your perfect hair care routine? We hope so!
To maintain gorgeous, luscious tresses, start implementing one of the above routines – and be sure to take our hair care tips on board for additional hair-beautifying effects!
Share
---