Signs it's Time to Break Up With Your Hairdresser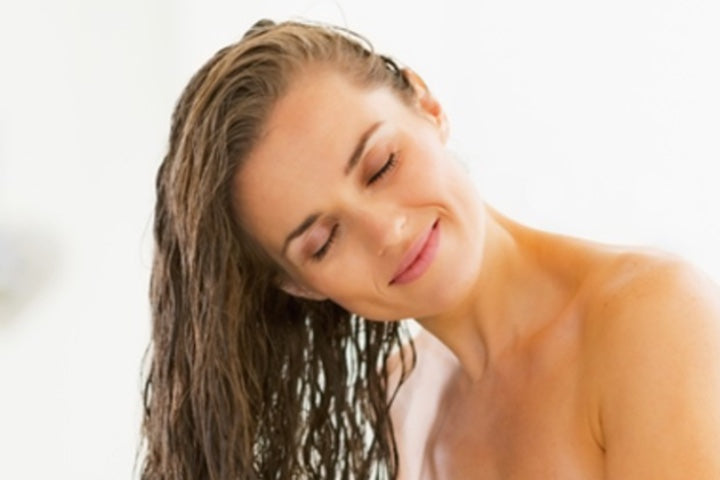 You'd be surprised how many women continue seeing their same old hairstylist even when they're continually unhappy with the result. 
Let's just get one thing straight: your relationship with your hairdresser is super important. If they're not listening to what you want, continuing to give you bad haircuts and brassy highlights, or continually hiking up their prices, you either need to say something or change something. 
Maybe you're good friends' with your hairstylist or simply don't want the fuss of having to find a new hair salon? Breaking up is hard to do, but if you're not happy with the service you're receiving, it may be for the best.
Here are the signs it's time to break up with your hairdresser.
#1: You Can't Get the Hair Color You Want
While it can be difficult to achieve the hair color of your dreams, it's not impossible. From cool velvet to sunny blonde, a good colorist should be able to translate your vision onto your hair. It might set you back a couple of hundred dollars or more, and it may take more than one or two trips to the salon, but it should be achievable.
If you're continually discontent with the end result, that's a red flag you're not with the right hairdresser. As a service provider, it is their job to deliver the result you seek. If they're not doing that, you may want to look elsewhere, as it suggests they're either not listening to your wishes or simply not skilled enough to achieve you're requested look. Either way, cut your losses!
#2: Your Last Haircut Was Terrible
Bad haircuts can be traumatizing. If your hairstylist left your mane looking less than impressive the last time you visited the salon, call them up and try to find out how to salvage the cut. It's important to communicate exactly what you want, what you don't want, and what you're not happy with. 
If this is the first time it happened, it could simply be a lack of communication. Give your stylist a second chance. Most of them will ask you to come back the next day, and often at no extra charge. If your stylist responds negatively or you still hate your cut, maybe it is time to part ways. Why should you put up with a bad cut? This kind of thing should never happen in the hands of a good hairstylist.
#3: You're Paying too Much
A good haircut, color, or hairstyle comes at a price, but there's a difference between a $50 blowout and a $200 blowout. After all, expensive doesn't always mean better. So, if you're paying over the roof for their services, you're likely to find a new stylist that's equally as good -- and far less pricey.
You shouldn't need to pay hundreds of dollars for a good hair service. Take a look at the competition, see what the average hairstylist in your area is charging, and use that as your guide for choosing a new one.
#4: Your Hairstylist is Always Behind Schedule
Do you feel like you're either always waiting around before you get a seat in their chair, or rushed through the service so that they can catch up? Neither is a good sign. When you book an appointment, it is up to both you and your hairdresser to be on time. If your stylist is running behind schedule, your appointment shouldn't suffer as a result. 
Tell them politely how you feel before your next appointment. Alternatively, ask them which is the least busy day of their week, so you can get the attention you deserve as a client. The problem won't improve unless you speak up.
#5: You Don't Enjoy the Atmosphere
Part of the fun of going to your local salon is the feeling of relaxation and contentment. Don't feel that way at your current salon? It sounds like a switch is long overdue.
Whether it's a simple blow dry or a full on dye job, getting your hair done should be an enjoyable experience. If you're getting your hair done in a dirty, dark building, consider upgrading to a stylish salon. Make sure you feel good when you go there, so it's always an experience you look forward to.
#6: Your Hairdresser isn't Helpful
Not everyone knows exactly what they want or what will look good on them. That's why it's nice when you have a hairstylist who can offer their expertise and guide you in the right direction. 
Can't decide over lob or bob? Will golden brown be more complementing than ash brown? Wondering if layers will work for your face shape? You should be able to communicate with your hairstylist and receive a professional, helpful opinion.
When your stylist simply doesn't seem bothered or is unreluctant to help, that's a crystal clear sign you two should break up.
In the Meantime, Keep Your Strands Healthy with...
Truly's Super Fruit Repair and Restore Shampoo + Conditioner
Like with skincare, what you put on your hair can impact its overall health and appearance. Nourish your strands with our argan-, jojoba- and coconut oil-infused shampoo and conditioner designed to repair and moisturize your hair.
Truly's Star Fruit Hydrate and Shine Mask
Formulated with coconut, chamomile, and buddhas hand, Star Fruit Hydrate & Shine hair mask restores essential hydration, adds natural vibrancy to dry, damaged strands, and prevents future breakage. It's a hair care essential!
Truly's Rainbow in Mirrors Split End Treatment
Rainbows in Mirrors Split End treatment mends and seals frayed ends while restoring the color and vibrancy of fragile hair. It's made with avocado and argan oil to hydrate, soften, and illuminate dull hair. 
Too many bad hair appointments? Tired of not getting what you ask for? As you can see, there are multiple signs it may be time to break up with your hairdresser. If you're continually unhappy with the result or service from your current provider, select a stylist that will fulfil your needs. You don't need to feel bad about getting what you want - and deserve! 
Share
---