9 Skincare Resolutions to Make in 2022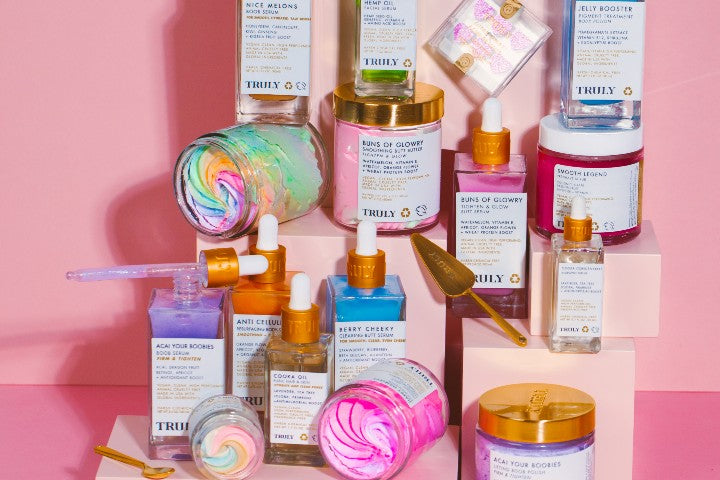 2021 is coming to a close, which means it's time to start thinking about what your New Year's resolutions should be. 
The beginning of a new year is a great time for fresh starts, so why not focus on your skincare routine and ensure you're doing everything you can to support a clear and healthy complexion?
Here are nine skin care resolutions to stick to in 2022 for the youthful, radiant skin you deserve.
#1: Stay Consistent With Cleansing
Cleansing is a crucial step in any skincare regimen. This year, pledge to keep your cleansing routine consistent. Besides keeping dirt, oil, and dead skin cells away, daily face washing keeps breakouts at bay and other skincare products performing their best. The most important time to cleanse is in the evening before going to bed. This way, you get to wash away all the day's dirt, grime, and makeup, clearing the pores and promoting a clear, glowing complexion.
In the evening, reach for a facial cleanser formulated for your skin type. If you wear makeup, you should also wash your face in the morning so that you're not layering moisturizer or makeup over dirty skin.
For oily skin or acne-prone skin, reach for Truly's CBD Jelly Anti-Blemish Facial Cleanser. If you're seeking an anti-aging face wash, try Truly's Vegan Collagen Facial Cleanser. Squeeze a small amount of your chosen cleanser into your hands and add water to transform it from a gel to a lather. Gently massage it onto your skin in circular motions, then rinse off thoroughly with lukewarm water. Always follow up with a lightweight face cream or serum for hydration. 
#2: Exfoliate Regularly
Exfoliating shouldn't be a daily thing, but it shouldn't be a yearly thing, either. Dermatologists recommend exfoliating one to two times a week depending on your skin type. Exfoliation helps remove the buildup of dead skin cells, preventing pores getting clogged and ultimately preventing breakouts. 
The older you get, the more important it is to exfoliate regularly. By age 30, an adult's skin takes a full 28 days to replenish compared to a baby's skin which replenishes itself every 14 days. With all that added time, skin cells can end up drying out, leaving your skill looking dull and lackluster -- unless you exfoliate it!
We recommend using a gentle face scrub like Truly's Matcha Face Scrub, once a week, and a chemical exfoliant like Truly's CBD Jelly Toning Solution one to two times per week. 
#3: Wear Sunscreen Every Day
SPF is a daily staple in any skincare routine. Derms and doctors recommend wearing it daily and reapplying it often -- even when it's cloudy. 
Wearing sunscreen daily helps protect against premature signs of aging such as fine lines, wrinkles, and discoloration. Regardless of the time of year, sunscreen should be worn anytime you leave the house and expose your skin to UV rays. Layer it over a vitamin C serum for added protection against free radicals. 
#4: Moisturize Straight After Showering
Are you the kind of person who hops out of the shower and straight into your bathrobe instead of taking a few extra minutes to slather on some body lotion? Since warm water strips the skin of natural oils, body lotions are excellent for preventing moisture loss in the skin and keeping your body hydrated. 
For best results, moisturize directly after stepping out of the shower -- while your skin's still damp. This will allow the product to absorb more effectively into the skin. 
Choose a body lotion formulated with humectants and occlusives like Truly's Coco Rose Fudge Body Butter. It's made with a nourishing blend of coconut, rose, glycerin, and shea butter to lock all that moisture in for hours of dewy hydration.
#5: Start an Anti-Aging Skincare Routine
Just hit 30? It might be time to start adopting an anti-aging regimen. It's never too early or late to get started! 
With the right beauty products, you can minimize signs of aging, like fine lines, wrinkles and sagging, with continued use. To get started, try Truly's Vegan Collagen Bundle. It features a line-up of products (cleanser, face mask, serum, and body cream) formulated with gold-tier ingredients like retinol, vegan collagen, and vitamin C to hydrate, plump, and brighten skin.
Another anti-aging step you should include as one of your New Year resolutions: using an eye cream. Your eye area is the most delicate area of your face. Thus, it needs extra attention. Every evening, apply Truly's Eye Candy Anti-Puff Cream to brighten and revive tired eyes.
#6: Show Your Boobs and Butt More Love
Self-care, skincare, and wellness routines rarely mention the butt and boobs, yet they're still a part of you and just as deserving of TLC as any other area of your body.
Try Truly's 6-Piece Ultimate Body Bundle. It includes a line-up of boob and butt formulas such as polishes, serums, and butters infused with nourishing, plumping ingredients like acai, retinol, wheat protein, and watermelon.
#7: Get Ingredient-Savvy
Start familiarizing yourself with the different skincare ingredients and what they do. Antioxidants, for example, are great for aging skin while hyaluronic acid is excellent for alleviating dry skin. Retinol is an all-round superstar for smoothing out fine lines and wrinkles, fading discoloration, improving skin tone, and treating acne. You don't have to know everything, but a little skincare wisdom goes a long way!
#8: Clean Your Makeup Brushes
For the sake of your skin and your health, start making a habit of washing your makeup brushes. Makeup and skin oils build up on your brushes, creating a breeding ground for bacteria which can lead to irritation and infection. 
Make it a New Year's resolution to start cleaning your makeup brushes weekly using a liquid hand soap or shampoo and lukewarm water. Then dry with a paper towel. 
#9: Indulge in Regular Facials
The past couple of years have taken a huge toll on our physical and mental health. Now that salons and spas are opening up again, start going for regular facials to give both your skin and your mind some TLC. You deserve it!
Share
---