Margot Robbie Skincare Routine and Tips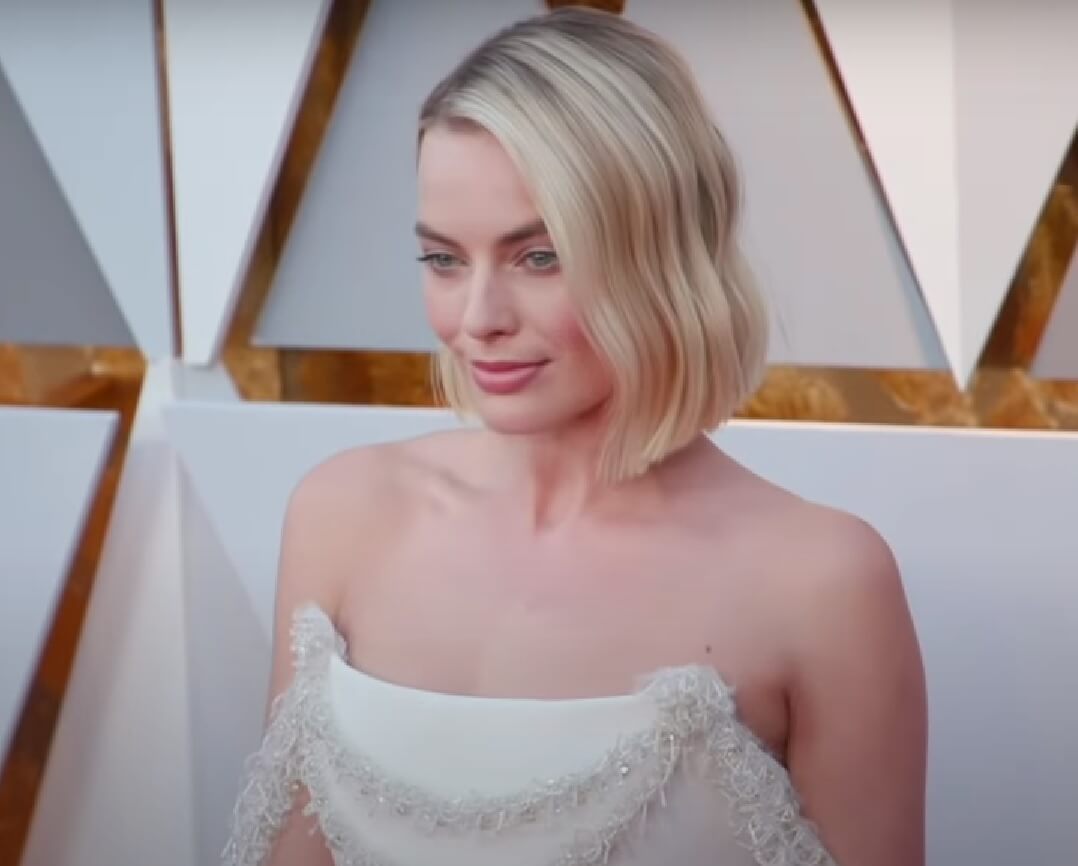 For a star with such radiant skin, Margot Robbie's skincare routine is surprisingly simple. 
As one of Hollywood's most sought-after actresses, she definitely has her fair share of skincare secrets for maintaining her camera-ready complexion. And while she admits there are no shortcuts to great skin, the Aussie beauty swears by the basics for achieving clear, glowing skin.
Ahead, Margot Robbie's skincare tips that you can take home! 
Margot Robbie Skincare Routine and Secrets 
Here's everything Margot Robbie does to stay looking iconically luminous. 
She Cleanses 2x a Day
Margot Robbie knows the importance of daily cleansing. To keep her skin fresh and clear, the actress cleanses her face morning and night. 
"I always start by cleansing in the shower—I don't do too many steps because I genuinely don't have that much time, but I'm anal-retentive about having really clean skin," Robbie told Vogue UK. 
If you can't commit to cleansing twice a day, aim for the evening cleanse. During the day, your skin accumulates dirt, oil, and impurities that can lead to clogged pores and blemishes. Lather away that buildup before going to bed to keep skin clear and allow your other skincare products to absorb properly.
We recommend Truly's 24K Gold Black Soap Luxury Impurity Cleanser. 
She Knows the Power of Hydroxy Acids
Especially when traveling, Margot Robbie lives for exfoliating pads to keep her skin clean. Infused with a resurfacing combination of salicylic acid, glycolic acid, and aloe, the pads she favors help buff away dead skin and impurities, prevent breakouts, and improve skin tone.
Alpha and beta hydroxy acids (AHAs + BHAs) are powerful active ingredients that are highly effective for addressing acne, clogged pores, and discoloration. You'll find them in all kinds of skincare products, ranging from cleansers to toners, serums and face masks. 
Eye Cream is a Staple
Another essential in Margot Robbie's skincare routine: eye cream. In an interview with Byrdie, the actress revealed that she dabs on her favorite eye cream as soon as she gets out of the shower. 
While eye cream isn't a necessity, it can be helpful in alleviating dark circles and puffiness as well as preventing crows feet. Especially if you had a late night, eye creams can instantly revive tired eyes. 
She Doesn't Go A Day Without Moisturizing
To keep her skin smooth and supple, Margot Robbie never misses moisturizer in her daily skincare routine. In fact, she layers on her favorite face cream twice a day – morning and night – to diminish dryness and enhance her iconic glow.
Moisturizing offers so many benefits for the skin. Beside the obvious smoothing and softening powers, hydrating your skin with a nourishing, antioxidant-loaded moisturizer keeps your skin barrier strong. A healthy skin barrier = no dryness, redness, or irritation. 
We recommend Truly's Glazed Donut Glow Facial Cream.
Facial Mist is Always in Her Bag
Margot Robbie loves facial mists so much, she keeps a bottle in her bag. Because she deals with dry skin, the star spritzes on facial mist throughout the day to plump her complexion with dewy hydration. 
"I'm not a big fan of serums, as my skin can be quite sensitive, and sometimes it reacts to them," she told Marie Claire. "But I do love facial mists."
She keeps a hydrating spray in her bag at all times. Besides alleviating dry skin, it locks her makeup in place and, according to the actress, helps with fine lines and wrinkles. No wonder they're a staple in the Margot Robbie skincare routine! 
She Loves a Good Face Mask
Margot Robbie can't get enough of face masks. She uses them to prep her skin for filming and big events – often while sitting in the makeup chair. 
Everyone can benefit from using face masks more. Whether you're looking to get bright, clear, dewy, or supple, there are so many face masks for you to choose from depending on your skincare goal or concern. 
Even better, it's your chance to wind down, relax, and enjoy a self-care moment. Because everyone deserves some pampering time. 
We recommend Truly's Vegan Collagen Booster Face Mask.
Beauty Sleep is a Priority  
According to the Sleep Foundation, we need at least seven hours of sleep each night to stay healthy. Margot Robbie aims for ten. 
The actress prioritizes rest and says she'll even rush home from set to get a head start at dozing off. That's because she believes getting plenty of sleep improves her overall wellbeing and appearance. "I feel like my body looks better if I get more sleep rather than an hour at the gym," she told Harper's Bazaar. 
That said, she does admit to being a bit of an insomniac and relies on sleeping masks and slumber music to help her drift off.
She Never Skips Sunscreen
Another daily essential in the Margot Robbie skincare routine: SPF! The Australian actress never leaves the house without a generous coating of sunscreen. She also likes purchasing skincare products that already have SPF protection in them. 
Dermatologists will tell you, again and again how fundamental daily SPF application is. Alongside preventing premature signs of aging (fine lines, wrinkles, dark spots, etc.), a good broad-spectrum sunscreen significantly reduces your risk of skin cancer. 
Facial Massages Keep Her Taut 
Those cheekbones…that jawline. Margot Robbie was graced with spectacular bone structure – among other things. However, it could also help that she regularly gets a face massage. 
Robbie's makeup artist, Pati Dubroff, let Glamor into a little inside secret about the actress's love for massages. These facial massages are actually performed before contouring with makeup just to boost circulation and give skin a natural glow. They're also helpful in relieving tension and even toning the face.
Try it out yourself. Start from the center and move outward to help fluids flow away from your face. Do this for a few minutes and you should notice some of the benefits (glowy skin, soothed muscles) straight away.


Laughter Gets Her Glowing
Margot Robbie's skincare routine deserves some of the credit when it comes to her unparalleled radiance. But according to Robbie, an instant glow can be captured through a good old LOL. 
"Laughing is the best medicine—and the quickest way to a gorgeous, natural flush."
Get the Margot Robbie Glow
Barbie™ The Movie Bedtime Duo
Enjoy a peaceful slumber, wake up to Robbie-like radiance. This dreamy duo firms, tightens, and smooths for a youthful glow from head to toe. 
Barbie™ Dream Bundle
Treat body acne, ingrown hairs, and dry skin with this ultra-indulgent 4-step routine. It'll leave you clear, smooth, soothed, and unbelievably dewy. 
Image sources:
Vogue YouTube 
Maximo tv YouTube
Entertainment Tonight YouTube
MsMojo YouTube
Share
---