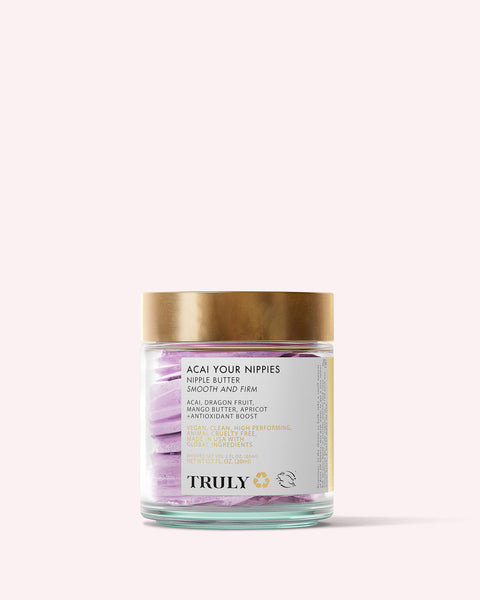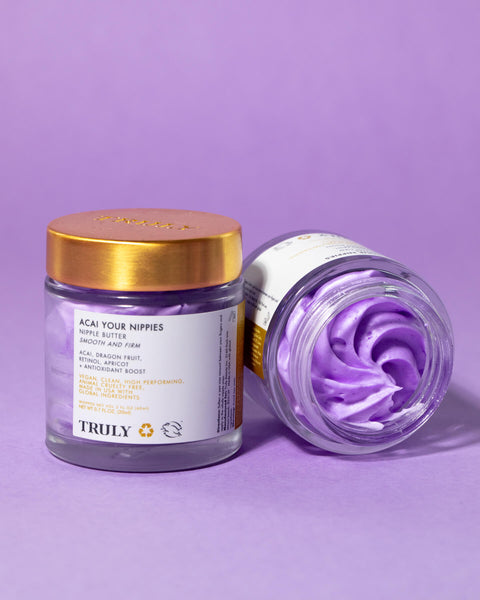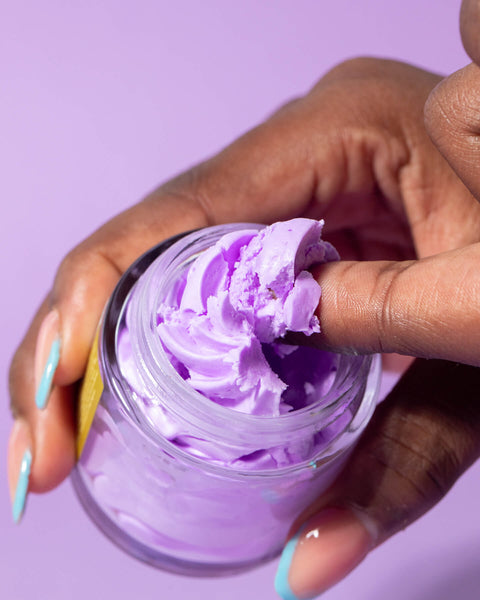 Acai Your Nippies
The unexpected, soon-to-be routine staple moisturizer made exclusively for your nips! A fruity, antioxidant packed blend of active ingredients work in Truly's Acai Your Nippies Butter to smooth, soothe, and lock in lasting moisture on dry, cracked, or inflamed nipples.
Why it's Special
Our newest addition to our Acai Your Boobies line, Acai Your Nippies is made sans-retinol, making it suitable for new and nursing mothers to soothe chapped, nursing irritated nipples.
Shea butter, a "skin superfood", nourishes with Vitamins A, E and F - naturally improving the skin to improve elasticity and help reduce the appearance of stretch marks.
How to Use:
Apply a dime sized amount of butter to nipples and rub in completely. Butter may be more smoothly applied if warmed in palms beforehand.
Stay updated on our HOTTEST deals, captivating content, and more!